Mill Creek Correctional
http://www.oregon.gov/DOC/OPS/PRISON/mccf.shtml
Address:
5465 Turner Road
Salem, Oregon 97301-9400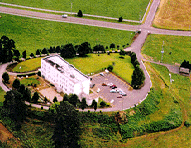 Phone:
Superintendent's Office: (503) 378-5808 ext 231
Information: (503) 378-2600
FAX: (503) 373-7697
Custody Level: Minimum
Management:
Frank Thompson, Superintendent
Visiting Hours:
Inmates may have approved visitors only on Saturdays, Sundays and Holidays if they are not scheduled to work. Normal visiting hours are from 8:00 - 10:15 a.m. and 1:00 - 3:30 p.m. Upon arrival visitors shall park and lock their vehicles in the designated parking lot. No one (including pets) will be left unattended in vehicles on facility grounds.
Visiting Rule: OAR Div 127 Visiting (Inmate)

Mail Rule: OAR Div 131 Mail (Inmate)
PRISONER LETTERS
Mill Creek Correctional Facility (MCCF) is located five miles southeast of Salem, and houses 312 minimum custody inmates. In 1992, Mill Creek Correctional Facility became part of the Santiam Correctional Institution operation. The facility is a minimum security work camp providing inmate labor to the Oregon Department of Corrections, other State and local agencies and private industry throughout the Willamette Valley.
For comments and questions, you may contact:
Oregon Department of Corrections
2575 Center St. NE
Salem, OR
97301-4667
Phone: 503-945-9090
Inmate Info.: 503-945-9090
Fax: 503-373-1173

Email:
DOC.Info@doc.state.or.us
For information about an inmate, please send an email to: inmate.info@doc.state.or.us.