Shutter Creek Correctional
http://www.oregon.gov/DOC/OPS/PRISON/scci.shtml
Address:
95200 Shutters Landing Lane
North Bend, Oregon 97459-0303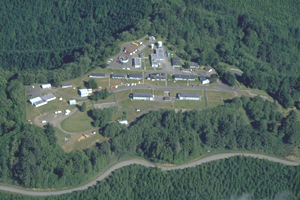 Click here to go to SCCI´s website

Phone:
Information: (541) 756-6666
FAX: (541) 756-6888 Custody Level: Minimum Management:
Tim Causey, Superintendent


PRISONER LETTERS

Acquired from the U.S. General Services Administration at no cost to Oregon taxpayers in January 1990, this former Air National Guard radar station near North Bend has been converted into a 280-bed minimum security prison. Shutter Creek Correctional Institution (SCCI) consists of 56 acres containing 20 buildings surrounded by forest land. The institution houses 50 inmates at the Shutter Creek Work Center and 230 inmates at the main facility. The inmate population consists of 100 general population inmates and 180 Oregon SUMMIT inmates.

Inmates in SCCI's general population are minimum custody inmates within three years of release who qualify for minimum custody. General population inmates work on the institution site in the physical plant, kitchen and dining hall, warehouse, receiving and discharge, laundry, landscaping, and as facility orderlies and members of the SCCI fire department. General population inmates also work on outside crews, primarily with the Department of Forestry, providing services throughout the year and as trained wildland firefighters. During the fire season, approximately 50 SCCI inmates are available for use in fighting wildland fires and providing fire camp support throughout the state. Click here to learn more about inmate work programs.

SCCI is the site of the Oregon SUMMIT Program. SUMMIT stands for: Success Using Motivation, Morale, Intensity, and Treatment. This Alternative Incarceration program is for incarcerated men and women and consists of sixteen (16) hour days, seven (7) days a week actively involved in structured group activities where staff and offenders work together to confront old criminal beliefs and thinking patterns and encourages and supports new pro-social beliefs and behaviors. SUMMIT is based on a military model and focuses strongly on cognitive skills, alcohol and drug addiction education/treatment, development of work skills/ethic, and developing and maintaining positive pro-social relationships. These group activities are under the direction of community officers and counselors who work with the offenders to accept responsibility for their criminal behavior and the injury they have caused to others, and to prepare them to reenter mainstream society as responsible and contributing members of Society, thus assisting in the Department of Corrections' mission to reduce the risk of future criminal behavior.
Visiting Rule: OAR Div 127 Visiting (Inmate)


For comments and questions, you may contact:

Oregon Department of Corrections
2575 Center St. NE
Salem, OR
97301-4667 Phone: 503-945-9090
Inmate Info.: 503-945-9090
Fax: 503-373-1173


Email: DOC.Info@doc.state.or.us For information about an inmate, please send an email to: inmate.info@doc.state.or.us.